NEWS
Game News' Top 28 Games of 2020
30 December 2020
Well, 2020 was certainly an interesting year, wasn't it? While the world faced hardships and drastic change, many of us thankfully found comfort in socialising responsibly and bringing each other joy. No more was this prominent than in gaming, which had an amazing year! 
I know many say this every year, but while 2020 was pretty rubbish, this has been the most exciting time in gaming in a long while. We have new next-gen consoles, we had smash hit releases in the AAA and indie market, hidden gems were discovered and friends managed to catch up on games such as Left 4 Dead and Team Fortress 2! Myself included. 
Now it's that time of year where Game-News celebrates the best of the best and let you know what games you should be playing. Here it is, our Top 28 games of 2020. Don't worry, we will be giving out awards very soon, acknowledging the best of the best and the greatest achievements in gaming of 2020.
28. Call of Duty Black Ops: Cold War
Another year, another Call of Duty. But with a pretty great campaign that messes with your head, only Black Ops could, with awesome set pieces and even more awesome quieter moments. 
27. Cross Code
While there are plenty of games that have you trapped within a video game, Crosscode goes all out and delivers an engaging, memorable, and fun-filled Zelda style adventure. 
26. Morbid: The Seven Acolytes 
Haven't had enough Dark Souls in your gaming diet? Well Morbid: The Seven Acolytes will help satisfy your hunger. A mix between Zelda and Bloodborne, this gruesome and enthralling adventure game will give you immense visuals, challenging combat, and a world rich in horrifying cosmic lore. 
25. Fall Guys
One of the biggest sleeper hits of 2020 (among other things - yeah Among Us too), Fall Guys incorporates multiplayer and Total Wipeout in a hilarious assortment of colourful obstacle courses and challenges that will test your might, reflexes and patience. Aside from all the cheaters, this is one of the best multiplayer experiences around. 
24. The Blind Prophet 
We keep getting blasts from the past and The Blind Prophet is an immense and highly captivating point and click adventure that makes us wish more would come out. 
23. Going Under
A frantic, fun-filled, and super satirical dungeon crawler that makes the perfect jab at pop culture and the millennial uprise in start-up businesses. Super fun, super colourful, and super cool! 
22. Huntdown
Do you love the 80s? Well, not if your Wonder Woman 84. Huntdown is an intense and brutal side scroller shoot-em-up that takes influence from films such as Robocop, Running Man, and Escape from New York to bring a perfect action-pack game. 
21. Moving Out
This is a game that will test your friendships and relationship. A fun game about a quirky moving company that does the job no matter the damage. Super fun and immense couch co-op with plenty of buzzing visuals and unlockable features. 
20. Resident Evil 3
It was going to be hard to beat the Resident Evil 2 remake and while it's not game of the year like it's sibling, Resident Evil 3 is still a pretty great game, with plenty of action, awesome set pieces, and all that survival horror stuff we just love to death! 
19. Gears Tactics
The most exciting thing to happen to Gears of War for a while! A refreshing, brutal and entertaining RTS look at the classic franchise that delivers the same high-octane action, but with a new and exciting perspective for Gears fans. 
18. Crash Bandicoot 4
It's been a long time coming, back Crash is back! This long await sequel to the original trilogy is filled with everything that made those games so great and more! Play as Crash and a host of other characters, as they manipulate time and psychics, with great level design, fun set pieces, and that sense of challenge only Crash could conjure.  
17. Wasteland 3
The return of this classic Tactical RPG has given many players a dose of what Fallout was like before it became an FPS. With a great story, intense combat, and a thriving world to explore, Wasteland is one of the best RPGs in recent memory. 
16. Carrion 
Be the monster in this indie smash hit title from the people who brought you The Butcher. Gruesome, intense, and downright depraved, this brilliant monster simulator mixed with Metroidvania elements is a monster hit for the indie scene! 
15. Maneater
A favourite of ours as we loved being yet another monster, this time in the form of a shark! Swimming, destroying boats, leveling up as the ultimate predator, and eating poor unsuspecting folks was a complete hoot! 
14. Ghostrunner 
One hit wonder we hope not from One More Level. Ghostrunner is a frantic and beautiful game where you only get one shot before death. It infuses cyberpunk elements, a refreshing sense of challenge, and a slick presentation to make it one of the boldest games of the year. 
13. Final Fantasy 7 Remake
The long await remake of FF7 has been in production since the PS3 was announced. Now it's finally out and while some responses have been mixed, we did enjoy the level of polish, new additions, and some changes made to make this one of the best Final Fantasy experiences in the last decade. We can wait to see what happens next with the franchise. 
12. Animal Crossing: New Horizons
The sweetest game on our list and the smash hit of 2020 for Nintendo! Animal Crossing: NH is a vital life lesson in friendship, love, and caring for the community and yourself. Plus, it's been paired up with another game on this list to make the best song of the year! 
11. Wildfire
Wildfire came out without any fanfare or attention but has made its mark with Game-News. This highly dynamic and enjoyable experience that allows players to manipulate fire, earth, and water has been one of the most exciting and fun indie games out this year. 
Here we go, our top ten games of 2020 are - 
10. Yakuza: Like a Dragon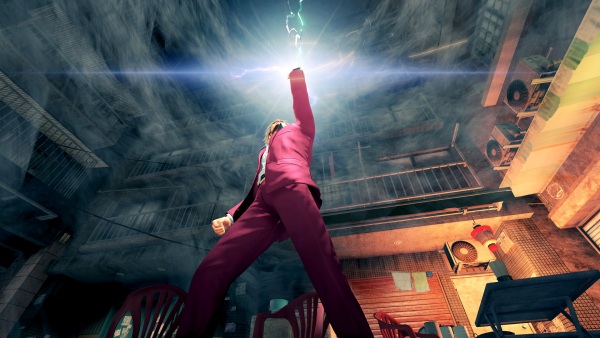 The best JRPG of the year, Yakuza goes from strength to strength and Like a Dragon is perhaps one of the best installments of the beloved franchise. Adding in new elements to create a refreshing, brilliantly weird and immense experience for newcomers and old fans. Like a Dragon goes all out to bring us a compelling narrative, great turn-base gameplay, and the same, immense level of world-building that the Yakuza series is best known for. 
9. Streets of Rage 4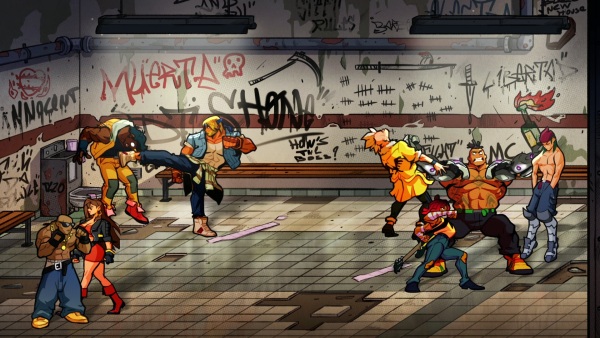 It's a damn rare thing these days to finally get a long await sequel and no one was happier this year than a Streets of Rage fan after seeing the release of SoR4. The long await sequel offers everything a fan could've asked for, great artwork, awesome combat, epic boss fights, and the right story to continue this legendary series on.
8. Cyberpunk 2077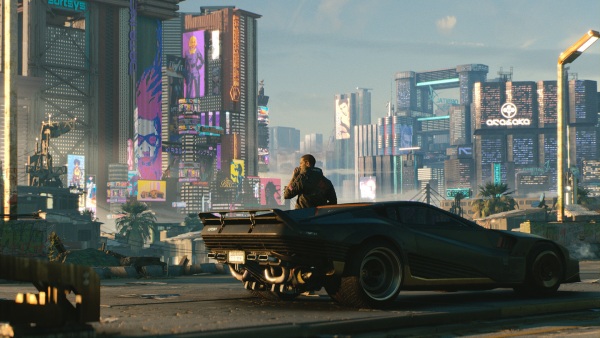 One of the most hyped, if not the most hyped game in the last decade, Cyberpunk 2077 is finally here. While its launch was a mess and it might not have delivered on everything, we hardcore RPG nuts had hoped for. It's still a pretty great game, with a great story, amazing presentation (when it works) and truly one of the most breath-taking game worlds in history. 
7. Half-Life: Alyx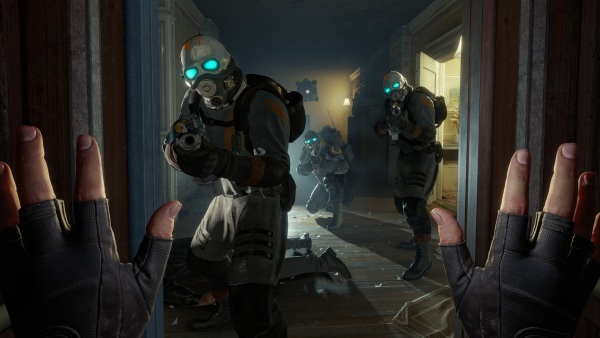 You know what else we've been waiting for, a new Half-Life game of course, and Valve did not disappoint! While this is reliant on very particular hardware, Half-Life: Alyx is a marvel to behold and a glimpse into a possible future for the series and for gaming. We hope a non-VR version will come out, but it's truly one of the most innovated and enjoyable FOS experiences to date. Plus, we finally might get a Half-Life 3 at some point!
6. The Last of Us Part 2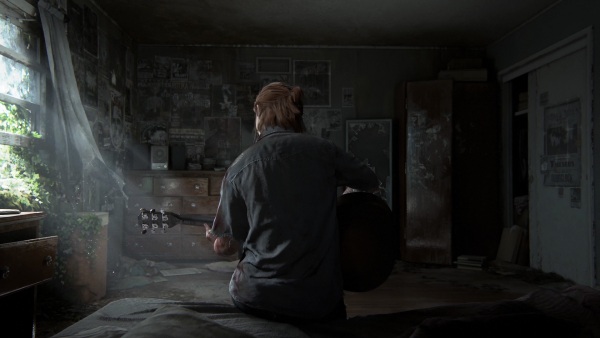 Brutal, merciless, and bold are some words to put on The Last of Us: Part Two. While it has divided fans and gamers alike, we can definitely say this is an exceptional Naughty Dog game with compelling, highly enjoyable survival gameplay, breath-taking, almost life-like visuals, and a story, while not perfect, does change the outlook on what gaming narratives can achieve other than "go here, kill 3 bad dudes and kill last bad dude". 
5. Ori and the Will of the Wisps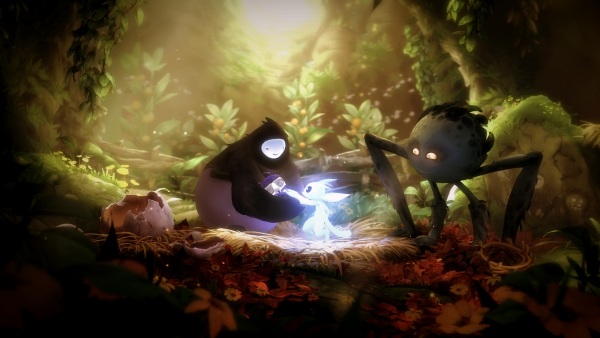 Ori and the Will of the Wisps has gone above and beyond when it comes to improving and expanding upon an already great predecessor. This a thrilling and beautiful Metroidvania which presents thrilling combat, engaging puzzles, and an immense sense of exploration and discovery, all with a beautiful presentation and sound design! Well done Moon Studios. 
4. Spiritfarer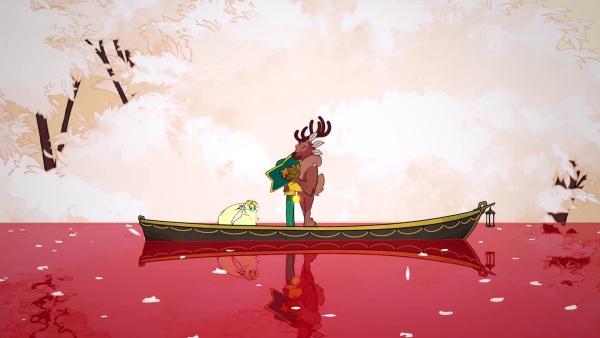 Want a game that will tug at your heartstrings? Well, you won't get anything as powerful and moving as Spiritfarer. A simple game about helping lost souls pass on via a Paddle Steamer boat which you upgrade and develop over trips between gates. Very sweet and touching with a great story and wonderful artwork.  
3. Hades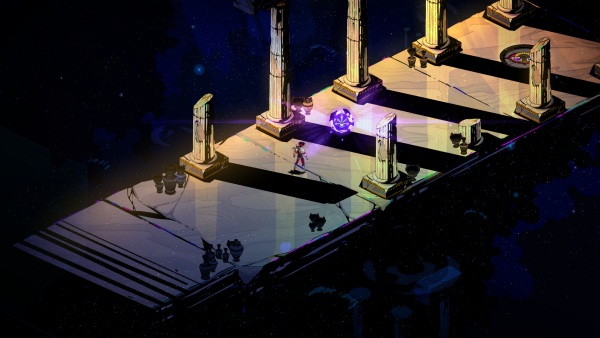 We've had plenty of rogue-like action games in the last couple of years, but Hades pushes the envelope one step further thanks to Supergiant's innovative gameplay mechanics interwoven with its epic storytelling methods. Pushing a highly interactive narrative and combining it with compelling, brutal combat, Hades really stands out as one of the best, if not the best action rogue-lite game since Dead Cells, and sets the bar even higher. 
2. Ghost of Tsushima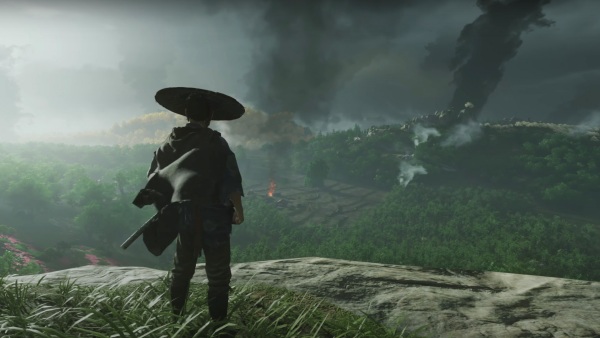 Another stunning and highly immersive open-world game, that brings to virtue life what being a bad-ass samurai would be like. With a tough but endlessly rewarding combat system, a beautiful world to explore, a tragic yet powerful story of honour, family, and war, Ghost of Tsushima is a power-house for open-world gameplay and a refreshing take on historical themes in games. This is Sucker Punch's magnum opus and one of the most compelling and revolutionary open-world games ever. Ubisoft you need to take notes! 
1. DOOM Eternal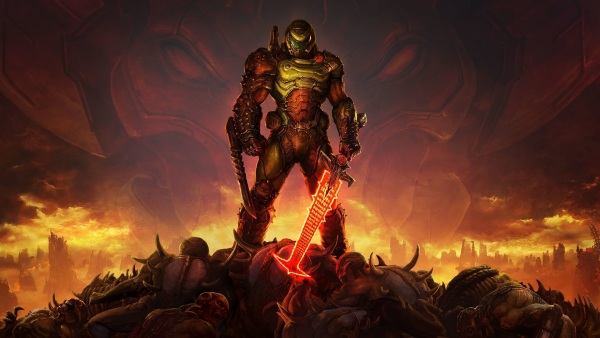 The ultimate game of 2020 had to be no other than DOOM Eternal. Our game of the year is the one and mighty Rip and Tear feast with the legendary DOOM SLAYER. It's a fearless, brutal, and compelling beast of an FPS that actually does better than 2016's reboot. Improved combat, exploration, and everything else in-between, DOOM Eternal is a hellish good time and a sequel worthy of all the praise. DOOM Eternal is truly the game of 2020! Rip and Tear 2020, until it is done!
There you go folks, our top 28 games of 2020. It was a tough choice as there were so many great games out this year. Let us know if we missed any of your favourite games and hopefully, you'll discover some hidden gems from our list. Thanks again and let's hope 2021 is great for gaming and everything else!
The full list in order -
28. Call of Duty Black Ops: Cold War
27. Cross Code
26. Morbid: The Seven Acolytes 
25. Fall Guys
24. The Blind Prophet 
23. Going Under
22. Huntdown
21. Moving Out
20. Resident Evil 3
19. Gears Tactics
18. Crash Bandicoot 4
17. Wasteland 3
16. Carrion 
15. Maneater
14. Ghostrunner 
13. Final Fantasy 7 Remake
12. Animal Crossing: New Horizons
11. Wildfire
10. Yakuza: Like a Dragon
9. Streets of Rage 4
8. Cyberpunk 2077
7. Half-Life: Alyx
6. The Last of Us Part 2
5.  Ori and the Will of the Wisps
4. Spiritfarer
3. Hades
2. Ghost of Tsushima
1. DOOM Eternal