NEWS
Game Promo
01 May 2020
Game Promo
........ £50 (normally £750 - £1,250)
This is our £50 not-for-profit Independent Gaming Offer, heavily discounted from £750 - £1,250.

This offer forms part of our not-for-profit
New Game Initiative
to help independent video game developers raise their profile at a heavily discounted rate.
The Game Promo has been specifically created to promote independent video games to our established readership and enhance organic SEO.
Promote new releases, news announcements. The Game Promo features all the benefits of our £750 - £1,250
Guest Post
but heavily subsidised permitting repeat use.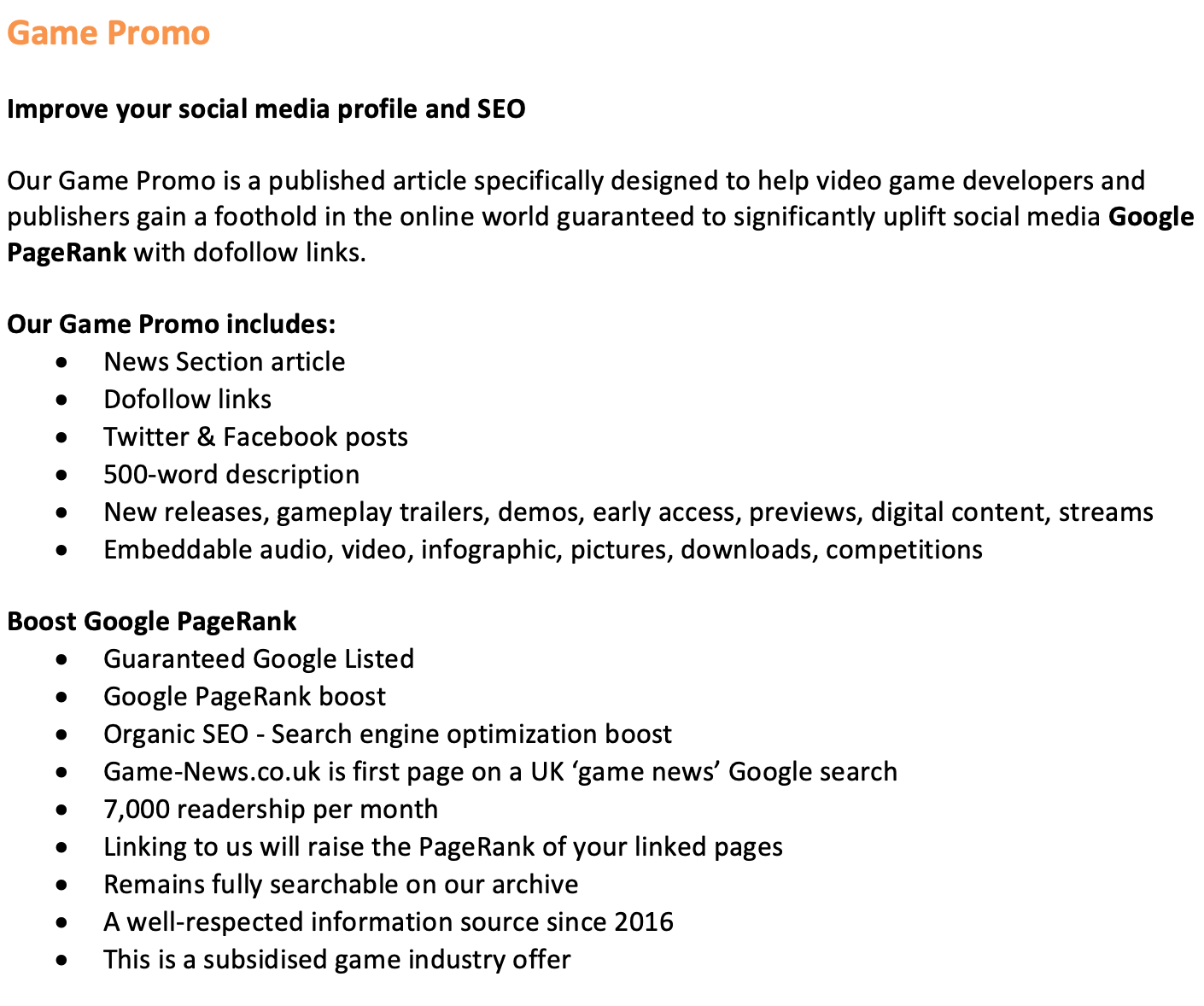 It will then be published on:
Film News Underground News section
The Independent Film Directory
Film News Twitter page
Film News Facebook page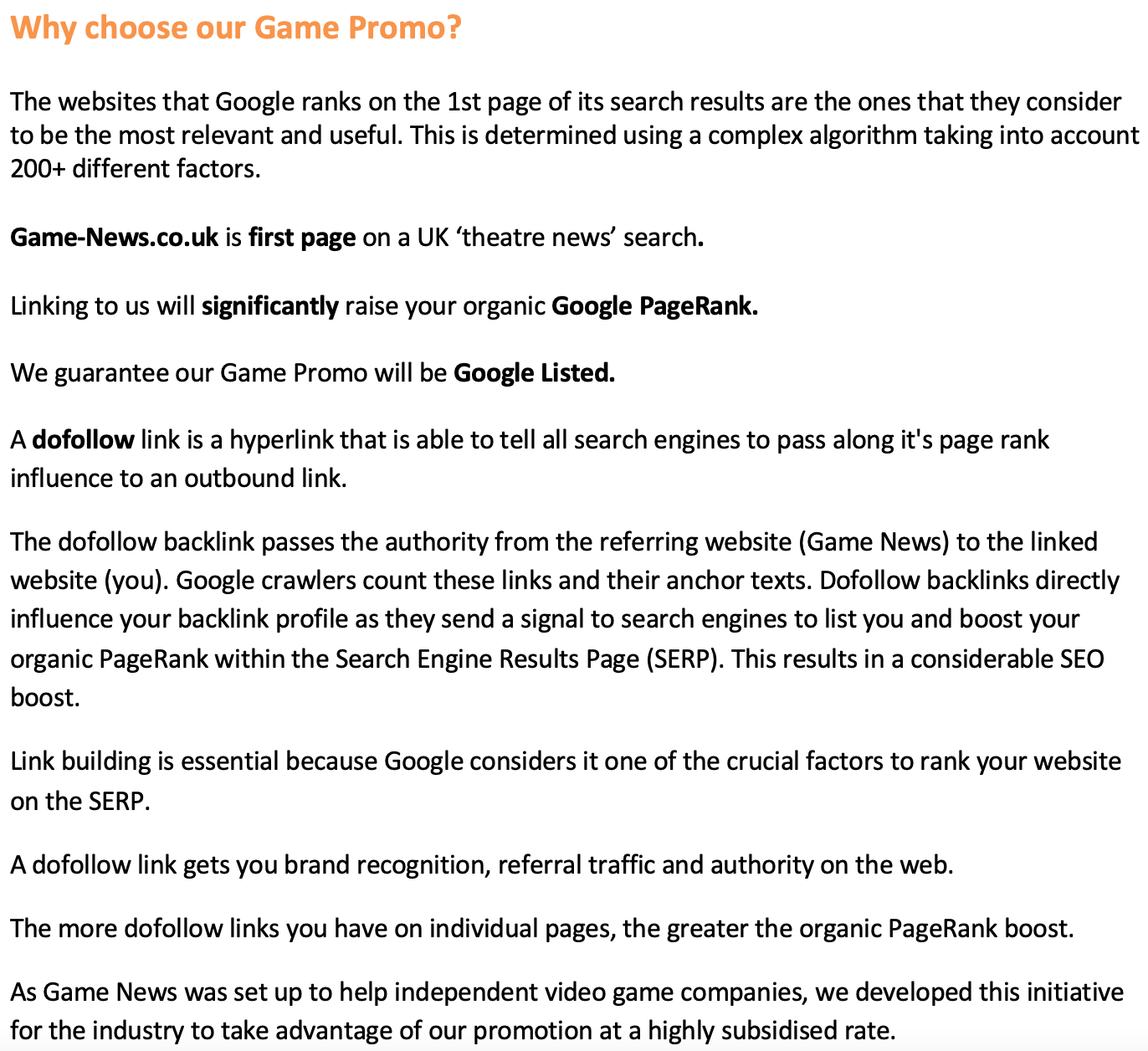 To book
please email
marco@music-news.com
Media Pack and Stats:
info
About Us:
info