NEWS
Game News: Top 28 Games of 2019
24 December 2019
Well it's that time of year again people! We've gone through so much together and throughout the last twelve months we've seen a lot of great games come by to make this an amazing year for gaming. Here's Game-News' Top 28 Games of 2019 for you to admire, debate and scream over.
Firstly we have to mention our choices for best console exclusives of the year!
Bet Xbox game -
Gears 5
Best PS4 game -
Days Gone
Best Switch game –
Luigi's Mansion 3
Right, that's done and dusted. Let's move onto the main show! Here is Game-News' Top 28 games of 2019.
28. Cat Quest 2
The furry feline epic returns with this sequel, which features more cat puns, more fantasy stuff and now has co-op!
27. The Surge 2
Slice and dice to evolve in this Dark Souls inspired sci-fi epic. This is a massive improvement over the original game and holds its own in the genre. Can't wait to see Deck 13's next game!
26. Stela
Stela is inspired by games like Inside and takes on the journey of a young woman during the end of the world. It's an endearing, thrilling and memorable venture.
25. Valfaris
Epic 16 bit inspired side scrolling action that infuses Dark Souls elements, Contra elements and heavy metal into this mental shooter!
24. Grid
Grid is a sort of reboot of the original games back from many years ago. Back in glorious fashion with an innovated campaign that full of content, great driving and beautiful visuals. Enough to give Forza a run for its money!
23. Call of Duty: Modern Warfare
The "reboot" of the franchise has led many to question what direction Call of Duty is going. But we can see they're taking things to another level. While not perfect, it is doing things a little differently and with greater impact.
22. Judgment
This spin-off of the acclaimed Yakuza series focuses on intense gameplay, detective work and the same great story telling that made its older sibling series, so memorable.
21. Anno 1800
Named as one of the best city building RTS games in recent years, Anno 1800 also become the bestselling title in the series. An intense, engrossing and intelligent city builder that's vast in depth and detail that fans have declared as one of the best in the genre.
20. Days Gone
Zombies, zombies everywhere! Day's Gone may have had a few generic elements to it which we don't need in 2019. But how players travel across country via their motor cycle, the compelling drama made for a pretty good story and the intense zombie gameplay made this so much more fun than we expected.
19. Disco Elysium
This complex and beautifully written tale of mystery, depression and death has wit, charm and throwbacks to an era of gaming which was wholesome and meaningful.
18. Borderlands 3
This gun-tastic sequel is filled with more shooting and looting than any fan can handle. In this epic FPS which has been a long time in the making for fans, you band together with friends, shoot, loot and shoot some more. Epic guns, epic action and epic loot!
17. MK11
Ed Boom and the team have developed the best looking and sleekest fighting game out this generation. Impressive visuals, engaging and fluent fighting and top notch pop-corn story telling!
16. Metro Exodus
Exodus is an intense FPS action/adventure that dives into the aftermath of a nuclear war with the last remains of civilisation in Russia. The third game takes a few more risks but has the same heart and soul that made the first two games solid and immense experiences.
15. Kingdom Hearts III
Only 13 years or so after the second game, it's better late than ever! Sora and the gang are back and ready to finish things off! Great Disney inspired world, immense action and all!
14. Gears 5
The fifth instalment to the highly acclaimed series decided to change things up in some big ways. This sequel carries on the solid action packed gameplay of the series but now on a larger scale with a better sense of world building, attention to detail and the great pacing/immersive action that made the original games so good!
13. Mario Maker 2
You can't beat Mario at his own game and a game where you can make Mario levels is a fine game indeed! The sequel to the beloved Mario Maker is here and it was an absolute blast for fans, families and new comers. Design and get your inner Mario out and build, build, build!
12. Luigi's Mansion 3
Luigi is back from the dead and fighting ghosts once again. The long await sequel sees Mario's brother fight spooky fiends and creeps in a beautifully created environment that offers compelling gameplay, unique ghost fighting action and brain busting puzzles that'll remind you that Nintendo are good at what they do!
11. Children of Morta
Children of Morta is a compelling, family drama that shows strengths through implementing a family elements into the rogue-lite gameplay. It's an awesome fantasy epic that delivers an interesting structure to a familiar formula.
Right, now here's our Top Ten!
10. Plague Tale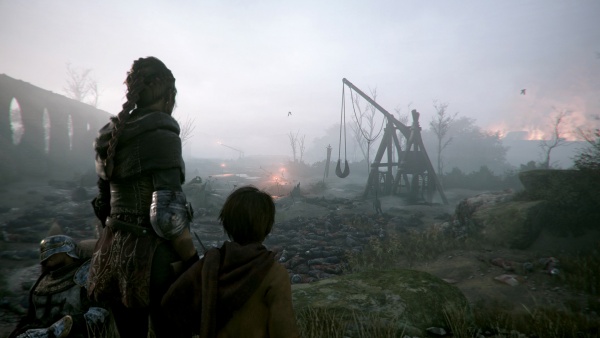 Rats, rats everywhere! Plague Tale is a powerful adventure game that centres on two children trying to flee the merciless French armies during the revolution and flesh eating rats! While having some weird moments at the end, the writing is strong, the gameplay is engaging and the art style is amazing!
9. Star Wars Fallen Order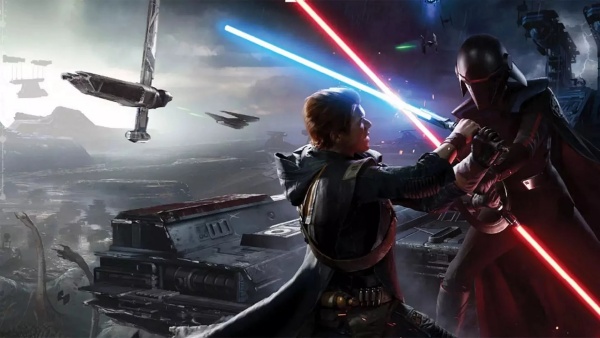 EA has had quite a few blunders in recent years but now, they've just earned some credit back. Quite a bit actually as they prove once again, they can produce great games. Games which are fun, delighting fans and can be void of controversy. Thanks EA, please keep it up!
8. Control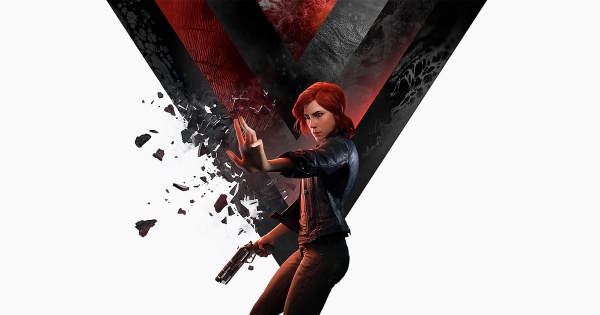 Sam Lake and the team have brought us Max Payne, Alan Wake and Quantum Break and now they've brought in the immense and incredible Control. This Metroid-Vainia inspired action shooter has plenty of surreal moments and mind bending physics. Epic, an amazing spectacle and one of the best action games of the year!
7. The Outer Worlds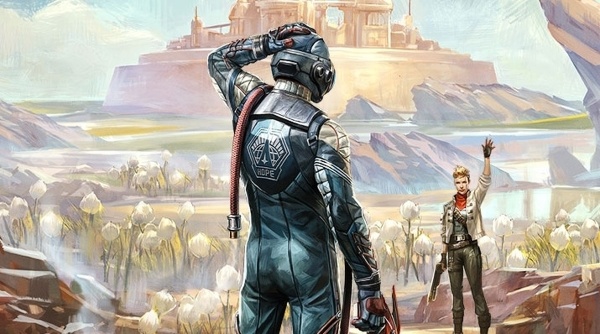 RPGs like this are a dime a dozen nowadays and the people behind the legendary Fallout: New Vegas did an amazing job with their grand Sci-Fi epic. The Outer Worlds is a stellar satire that combines companion elements, exploration.
6. Ion Fury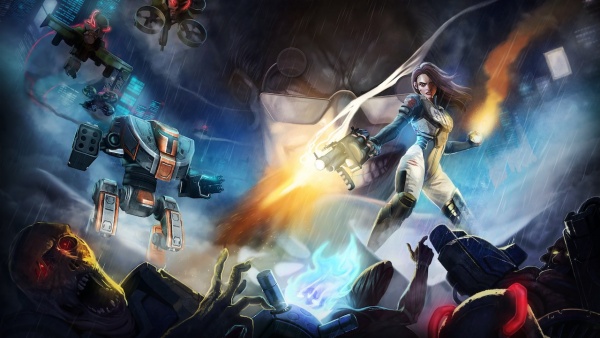 As a 90's kid, I love anything made with the Build engine and thankfully there are people like me who feel the same. Ion Fury brings back Shelly-Bombshell in one hell of an FPS epic. It's the ultimate action packed blast from the past.
5. Bloodstained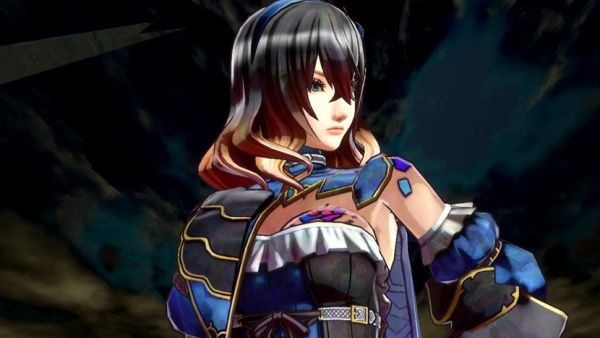 The first of the Metroid-Vainia titles on the list. From the legendary designer who brought us Castlevania: sotn back in 1997, has now brought us another modern classic! Adventure, vampires, evil looking moons and stylish as hell!
4. Blasphemous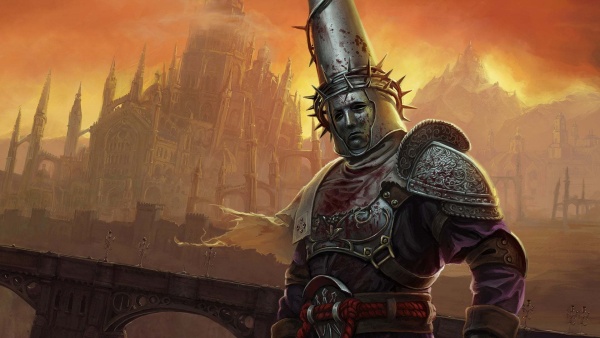 The second Metroid-Vainia game on the list! Pixel art games are a dime a dozen now days. But Blasphemous is a powerful and beautifully executed Metroid-vainia that has a great artistic style, slick combat and a great sense of risk and reward. Definetly one of the best Metroid-vainia games this generation.
3. Devil May Cry 5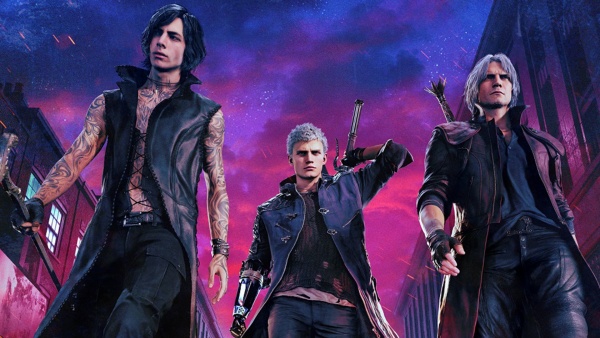 Capcom keep bringing out the hits and finally we have a true sequel to Devil May Cry 4. The long awaited sequel is a true gem, with high octane action, sleek slashing and dashing and plenty of beautiful people. Dante may be older, but he's still the same legendary demon hunter back 20 years ago.
2. Fire Emblem 3 Houses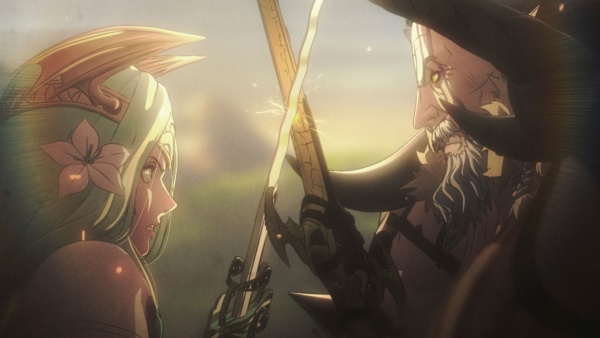 Fire Emblem strikes gold with this mature and ambitious entry in the series. With a great narrative, interesting choices and two compelling gameplay styles that intertwine with one another perfectly, this is definitely the game fans have waited for and new fans could come to love.
1. Resident Evil 2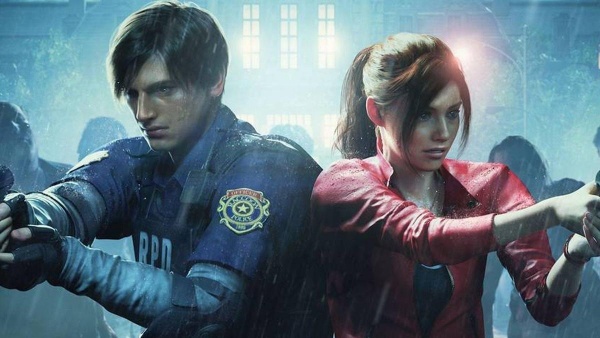 Our top game of the year is the ultimate return to survival horror. The game which we've all been waiting for like the last decade and more! Capcom have done us proud and while they've had a few epic missteps, but this makes up for all of it. Simply seeing them bring a renovated take on the genre they helped defined, is the ultimate gift we gamers could ask for.
That's it, another year down and 2020 is looking to be another great year for gaming. But check out the titles on our list, support them and know that these are the best games out in 2019. Well done everyone, mission accomplished.
28. Cat Quest 2
27. The Surge 2
26. Stela
25. Valfaris
24. Grid
23. Call of Duty: Modern Warfare
22. Judgment
21. Anno 1800
20. Days Gone
19. Disco Elysium
18. Borderlands 3
17. MK11
16. Metro Exodus
15. Kingdom Hearts III
14. Gears 5
13. Mario Maker 2
12. Luigi's Mansion 3
11. Children of Morta
10. Plague Tale
9. Star Wars Fallen Order
8. Control
7. The Outer Worlds
6. Ion Fury
5. Bloodstained
4. Blasphemous
3. Devil May Cry 5
2. Fire Emblem 3 Houses
1. Resident Evil 2
Merry Christmas to all!