NEWS
Game News' Top 28 Games of 2021
04 January 2022
Well, 2021 was certainly another interesting year, wasn't it? While the world faced hardships and drastic change, many of us thankfully found comfort in socialising responsibly and bringing each other joy. No more was this prominent than in gaming, which had an amazing year! So we have gaming to thank once again for keeping most of us sane.
Many say 2021 was pretty rubbish compared to 2020 and I have to disagree in many respects. While some games were a letdown (many games actually), I was reminded that gaming can be a fun and powerful tool to connect us. 
Many games this year have been great and plenty of them have been made during the pandemic or by small teams, even a team of two developers made one of our best games this year. Yes, 2022 looks very exciting, but let's reflect on how gaming continued to be strong and gave us some of the best experiences yet. 
Now it's that time of year where Game-News celebrates the best of the best and shares suggestions for what games you should be playing. Here it is, our Top 28 games of 2021. Remember, lists are for fun and if you don't see your favourite game here, then we may have missed it. Please let us know and we'll play anything we missed right away. But all these games are great, and we recommend playing them all.
So, let us get cracking.
28. Sherlock Holmes: Chapter One
The return of Sherlock is a wonderful sight to behold. While not perfect, Frogwares have laid a new foundation for the franchise and gives us an insight into a new golden era of Sherlock Holmes games.
27. Skul: The Hero Slayer
Another indie darling that has won over fans of the Rogue-like genre, with lots of fun randomness, epic action, and beautiful pixel art visuals.
26. Bright Memory Infinite
Another truly the next-gen shooter we needed for 2021. Bright Memory Infinite is the sequel to the next-gen taster of 2020 and includes more action, epic set-pieces, and boss battles. While short, it is very memorable. 
25. The Ascent
Made by industry greats, The Ascent is a blast from the past. 2000's inspired action, great co-op fun and it looks amazing! Truly the next-gen shooter we needed for 2021.
24. 8Doors
A very underrated game from the same publishers as Skul, 8Doors is a compelling indie Metroidvania that centers on life and death. For fans of the genre, 8 Doors is worth checking out.  
23. The Mighty Goose
You thought Untitled Goose Game was a hoot …. To honking good time! Well, then you have to see what happens when Gooses meets Metal Slug. Stupendously good action, an awesome soundtrack, and plenty of goose action!
22. Little Nightmares 2
The nightmarish sequel to the 2016 smash hit, Little Nightmares 2 continues the simple yet effective formula of the side-scrolling, panic-inducing adventure where little children face gigantic nightmarish foes.
21. Unpacking
While many gamers claim 2021 wasn't a good year for AAA, it was awesome for indie games. Another sweet, indie darling that really should be played. Calming, beautifully present,s and just has all the feels you need.
20. Metal Unit
Another game from the publishers of Skul and 8 Doors, and personally, the one we loved the most. Metal Unit has its quirks but manages to deliver an incredibly fun and wholesome adventure game that has Rogue-like elements and infuses everything with the best anime cheese ever made.
19. Chernobylite
An ambitious and confident story-driven RPG set within the wasteland of Chernobyl's Exclusion Zone, which sees players surviving the harsh conditions while planning a dangerous heist. Build your team, manage them and your camp, while investigating the unknown. Gripping, unnerving, and ruthlessly captivating.
18. DeathLoop
One of the most acclaimed games this year and a favourite among many. While very good, we still felt the immensely unrated PREY was better. Still, it's a good adventure with interesting time-loop gameplay and something that will be highly influential, we're sure.
17. Halo Infinite
Master Chief is back! Xbox has finally brought us Halo Infinite and it's very good. While not everything we had hoped for, it's an engaging, thrilling, and epic return for the franchise that we so desperately needed. We can't wait for the future of Halo.
16. Marvel's Guardians of the Galaxy
A game that many were worried about, but upon its release, we were all pleasantly surprised and even more thrilled at there being a good game based on a Marvel property. Great single-player campaign, filled with plenty of action, fun set pieces, and the same style of quirky writing we grew to love in James Gunn's masterful adaptions.
15. The Medium
The latest reason why Blooper Team should be making the next Silent Hill. The Medium is old-school-inspired survival horror, with plenty of creepy scares, interesting world-building, and a phenomenal on-screen dual reality that delivers dynamic gameplay elements. One of the best horror games out this year! 
14. Ratchet and Clank: Rift Apart
A simple, yet incredibly fun return for Ratchet and Clank. Another truly epic look at things to come for next-gen, with solid action, joyous platforming, great big set pieces, and is one of the most visually breath-taking games this year.
13. Forza Horizon 5
Playground Games can do no wrong it seems and yet again, have delivered an amazing driving sim, handles beautifully, looks stunning, and delivers an engaging and enriching driving experience. We can't wait for their take on Fable!
12. Hitman 3
While it wasn't as big as some other Hitman games, Hitman 3 really does push the bar it set itself back in 2015 with the return of the series. Masterfully crafted environments, rich in detail and organic elements, excellent stealth gameplay, and an immensely rewarding sense of accomplishment after finishing a hit. We're now truly excited to see how IO handles their new project, 007.
11. Sable
Beautifully haunting is a weird term, but Sable is one of these games, which has a beautiful overlay, yet deep down has much sadness. An enthralling adventure game that's beautiful to observe and immensely rewarding to those who play it throughout.
Okay everyone, here are our top ten games of 202110. Retro Machina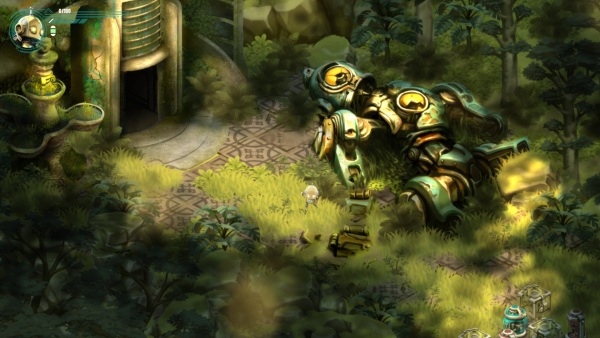 An underrated gem that seems to have slipped the attention of many gamers. While it may not look like anything that will change the world, Retro Machina is an elegantly and masterfully crafted isometric action-adventure that's visually wonderous, delivers on solid action gameplay, gives a rewarding sense of discovery and dynamic puzzle solving. Above all, Retro Machina is just a whole and excellently well-crafted game. 
9. Tormented Souls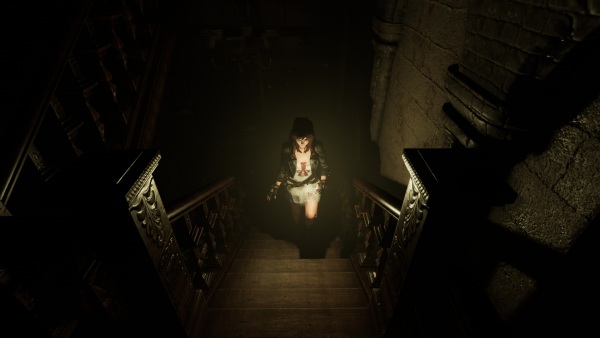 Many have tried to bring back the gameplay elements of the classic survival horror era, and most have failed. Tormented Souls is not one of these games and stands as an incredibly passionate, confidently made, and brilliantly executed old-school-style survival horror game. From a first-time developer, we're extremely grateful and happy to see a team finally do justice to the revival of old-school survival horror gameplay and we can't wait to see what they do next.
8. Grime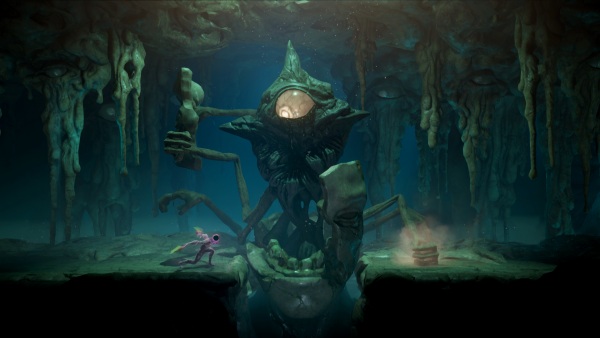 What do we have here? Yet another unsung indie classic that came out this year. Grime is a souls-like Metroid-Vania that's incredibly challenging yet highly rewarding for those who endure its epic journey. Playing as a Blackhole on a humanoid body, players will explore a beautiful yet decaying world in ruin, trying to piece together everything that has occurred. Grime is a game with the gravitas of a black hole (that's a lot if you need to know).
7. Returnal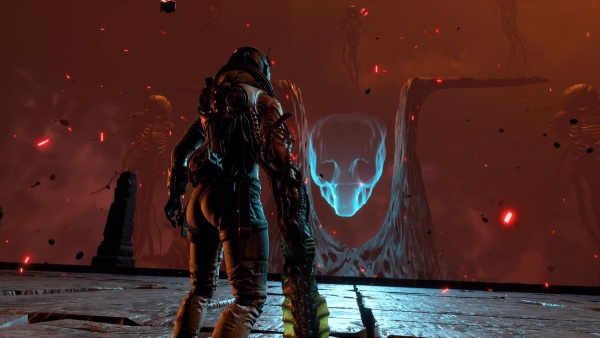 It's been a good year for Roguelikes, but have we had anything that has been immensely satisfying, challenging, and delivers an engaging story? Well, Returnal can stand next to giants of the genre such as Hades, as it's giving an immeasurable world, filled with danger, suspense, and rewards, all with a captivating and emotional story.
6. Metroid Dread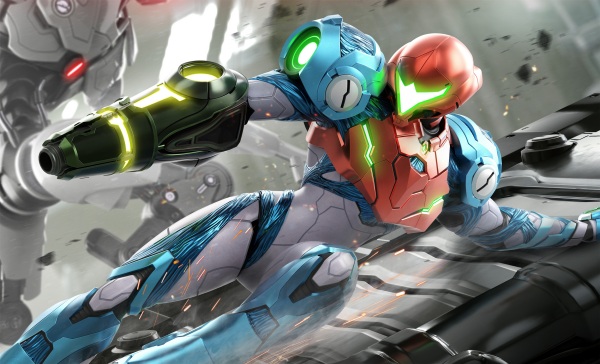 While not Metroid 4, this is one of the best Metroid games ever made. Perfect in many ways, with great world design, epic action, cool boss battles, and exploration/progression that's so immensely rewarding, that it immerses you at every step of the adventure. Dread reminds us how the Metroid franchise originally set the foundations for the genre and why it continues to be one of the Master of It. Dread really does set the bar high for Metroid-Vania games in 2022.
5. Resident Evil 8: Village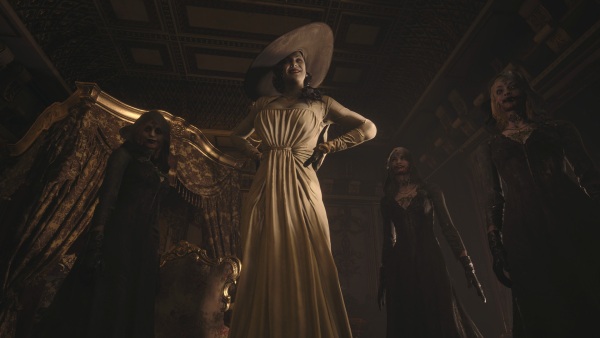 Village is a homage to all the best and weirdest things in the Resident Evil franchise. It's an epic, survival horror/action-adventure which pushes the B-Movie cheese and delivers on a variation of fun gameplay elements and above all, brought us a vision of light that made peace between us all. Lady Dumitrescu …. Thanks Capcom.
4.Kena: Bridge of Spirits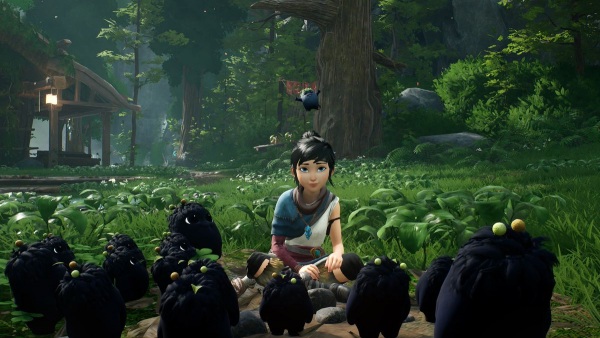 Okay, so I mentioned Ratchet and Clank is one of the most visually pleasing games this year? Well, Kena: Bridge of Spirits has to take the crown for being the true next-gen experience in regards to graphics. From the art style, animation, and world design, everything Kena presents is spectacular. Kena is the Ember Lab's first game and they have delivered on one of the most wholesome adventure games not only this year but in the last decade. From its stunning visuals, amazing art style, solid combat, and exploration, Ember Labs show lots of promise as being the next big thing and Kena being a welcoming new IP.
3. It Takes Two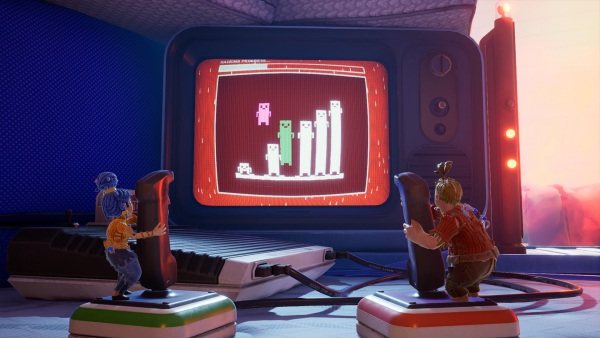 It's very rare that a co-op-only game really stands above and offers an infinitely satisfying gaming experience (We loved Moving Out, but few did really). From the director of Brothers: Tale of Two Sons and A Way Out, comes his best game to date. It Takes Two nails it's fun-filled and epic co-op gameplay while delivering a rich and emotionally charged story. As a co-op experience, it truly is one of the best in modern gaming, with varied set pieces, great teamwork elements, and having an immense sense of gravitas that many games lack.
2. Death's Door
An amazing story of how two people made a game that overthrows many AAA games this year. Death's Door is a beautifully harrowing adventure game that mixes elements of Dark Souls and Zelda, into a confident, absorbing, and fun indie adventure game with a cool Crow protagonist. Acid Nerve has really shown us that you don't need big teams to make epic games. Truly one of the best this year, and a heartfelt reminder of how far gaming has come and the journeys it can make.
1. Psychonauts 2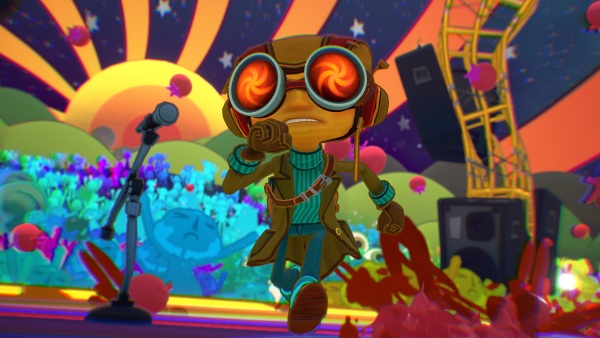 Our game of the year is one we have been waiting for over 16 years. The long-awaited sequel to the awesomely amazing 2005 game. Psychonauts 2 brings us a compelling and weirdly thrilling adventure through varied aspects of mental health, handled with care and consideration, but also giving us some of the most ridiculous fun we've had in a game in 2021. Visually wonderous, highly satisfying gameplay, masterful world design, and of course, it has Jack Black. So, what more could you want? Well done Double Fine!
That's it, another year and another top 28 games! 2022 looks to be another amazing year in gaming with the likes of Hellblade 2, Elden Ring, Dying Light 2, and more!
Thank you for checking out our picks and let us know what your top games were this year.