NEWS
Why you should be hyped for Cyberpunk 2077
6 d
Well, it's not long now until we get our hands-on next-gen tech and games (well, hopefully, most of us will get our hands on it!). Extremely exciting times ahead and more so considering we are finally getting our hands on one of this year, if not generation's most anticipated games. Cyberpunk 2077 was due out in April of this year but sadly was pushed back to iron out some wrinkles and make sure that everything was up to scratch. Thankfully though we have seen some videos and an impressive line-up of content to get us very hyped.
So why are we hyped for this epic Cyberpunk RPG you say, well let's explain.
Story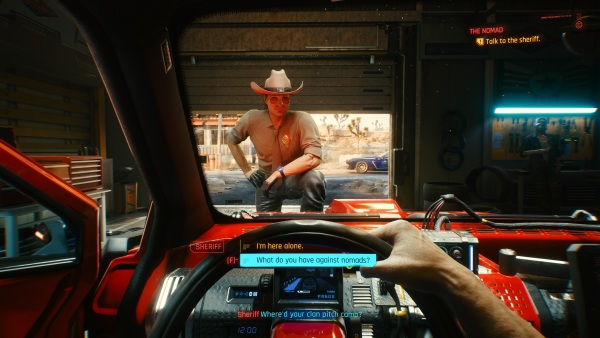 Cyberpunk 2077 is an ultra-bleak and gritty look at a world that is corrupted and consuming itself in order to stay alive. Everything around you feel as though it's broken, but desperately trying to patch itself up with each passing day. And you, are stuck right in the middle of feuding drug lords, mass murders, ravenous gangs and so much worse.
Players will create their own character to take on Night City and even where they begin the journey. There are three ways to start this dark adventure either as a street-smart kid who is looking to rise to the top and must help a friend in need. Or as a hotshot working in the corporate district who is caught up in something massively corrupt. Lastly as a nobody who is simply looking to fix up a broken and busted up car before being dragged into a massive ordeal.
Each starting location in incredibly unique and has its own persona. Whether that be your someone who's at the top and suddenly brought down. The poor kid who is right at the bottom of the food chain and fighting to stay alive or just the average Joe who becomes part of something they can't control. The tone and message for Cyberpunk 2077 is simple, no matter who you are, Night City will royally f*** you up.
From each starting point, players will venture into Night City and take part in an epic and deranged quest of revenge, redemption and whatever your desires may crave. Cyberpunk is a mature and brutal tale that will engross and captivate you from start to end. With clever tricks implemented throughout, your actions will have different results and potentially make your life easier or much worse. It's personal, well-crafted, and totally engrossing.
Possibly the most beautiful video game ever made
We won't lie, Cyberpunk 2077 is stunning and hands-down the best-looking game we've seen this year. It's not only due to its impressive textures, dynamic lighting or how the Ray Tracing makes it even more lifelike. But it's the amount of detail, structure, and design which has gone into making the world and its characters. Every location from its neon-lit bars, decaying streets, fifth riddled alleys, corporate offices and everywhere in Night City has an immense amount of detail and polish to it. The variation of style make Night City feel genuinely like an organic and hand-crafted world and not simply a game world.
The lighting plays a big part in creating the atmosphere with bright neon lights and signs, but also gives a striking sense of realism, depth and undertone that the world is extremely artificial and technology reigns supreme. Even during the daytime, Night City is riddled with pollution to the point where you feel like you could choke on your next breath. That feeling is incredibly hard to pull off, but Cyberpunk 2077 does it so well. Praise to the artists and designers for making Night City one of the most organic and brilliant game worlds to date.
Immense world design that is living and breathing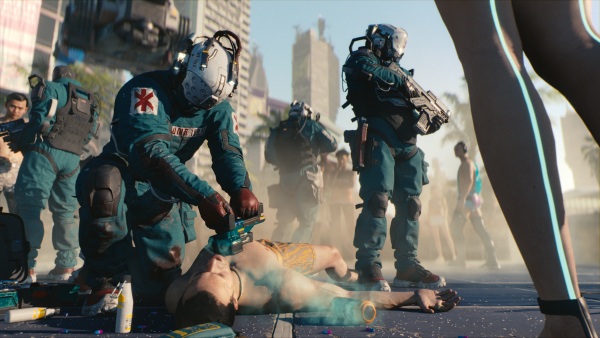 So, I've gushed over how pretty/ugly (in a good way) the game looks but what really makes Cyberpunk stand out is it's organicity. There are dozens of people walking, talking, breathing, interacting and being part of the world. You'll see people socialising, arguing, fighting and just engaging with the world and with you.
It does not end there as each main character is totally different from the last and only add more layers of depth to the sense of scale. CD Projekt Red have put in an immense level of detail and pushed the world-building as far as they could, with fantastic results. Games like Ghost of Tsushima has a beautiful and expansive world, it does lack a level of detail which makes it fully and truly alive. Cyberpunk 2077 feels like a real-world and everyday could be different from the last. Truly something we take for granted in gaming and have not seen for quite some time.
Some impressive shooting and destruction
Now there have been many open world games which nail certain things over others. Surprisingly, a game like Watch Dogs, while rubbish at hacking had some incredible shooting! Cyberpunk aims to cover all the bases with an engaging hacking system, immense skill trees and perks to unlock, along with some epic shooting.
The gunplay and destruction, whether that is with said guns, swords that come out of your hands, heavy duty tech weapons or with some epic cyberware, will surely result in some immense combat encounters. Combat overall will be highly visceral, dynamic and brutality engaging and rewarding. Simply check out the destruction video below to get a glimpse into what mayhem you can cause.
Cyberpunk 2077 is based on one of the best Tabletop RPG games ever made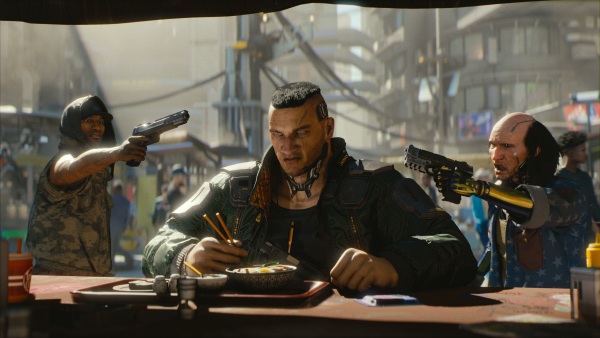 Mike Pondsmith is a legendary game design who works include Mekton (1984) and Castle Falkenstein (1994) while lending a helping hand with the Forgotten Realms and Oriental Adventures of the D&D universe. His greatest creation is Cyberpunk back in 1988 and the praise mainly comes from the game's world-building and rich and exciting lore.
Arcane magazine's editor Paul Pettengale had this to say about Cyberpunk back in 1996: "Cyberpunk was the first of the 'straight' cyberpunk RPGs, and is still the best. The difference between cyberpunk and other sci-fi is a matter of style and attitude. Everything about the Cyberpunk game, from the background to the rules system, is designed to create this vital atmosphere. Cyberpunk is set in an unforgiving world where betrayal and double-crosses are common, trust is hard to find and paranoia is a useful survival trait."
Cyberpunk gathered praise from other outlets for it's story and lore, which found it's way into the videogame adaptation brought to us by CD Projekt Red.
Cyberpunk 2077 is made by the same people who brought us The Witcher series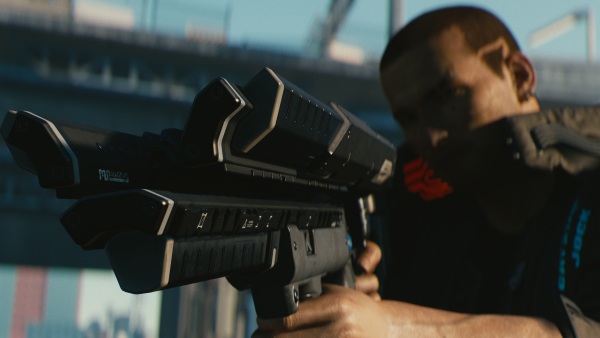 So, yeah, we know we're in good hands with Cyberpunk 2077 as it's been brought to us by the same people who made The Witcher series, arguably one of the best RPG series ever made. While The Witcher did receive some criticism back in 2007, CD Projekt Red took the feedback and decided to improve on their next game, which they did. The Witcher 2 boosted new features and improvements over its predecessor and for the next instalment. With The Witcher 3: Wild Hunt, CD Projekt Red took everything they learnt with the first two games and enhanced their A Game to bring one of the best RPG games ever made.
They listened, learned and refined each sequel until they reach near perfection with The Witcher 3. Now they can do the same with Cyberpunk 2077, a game that has been in development for quite some time. Plenty of time for refinement, development and perfection to take place.
It has Keanu Reeves
Keanu Reeves is awesome and stars in the game …. Anything more to say!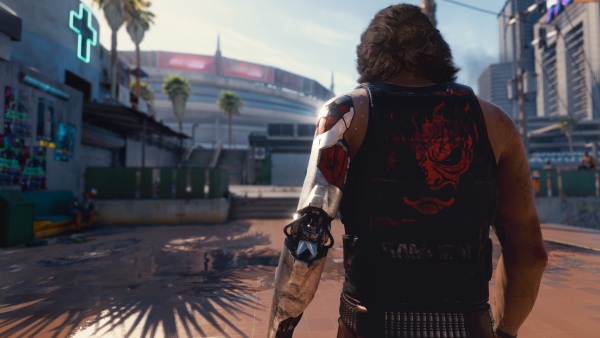 Overall?
Everyone should be extremely excited about Cyberpunk with its immense world design, visual presentation, level of depth in its RPG gameplay and brutal, yet compelling story. Whether you can play it on PC, current gen or next gen consoles, you should definitely check it out.