NEWS
5 reasons to love Darksiders 3
12 November 2018
Soon enough the legendary Darksiders franchise returns with the third instalment, 6 years after Darksiders 2. Its awesome news that the revival of THQ with THQ Nordic has brought back one of the best series they had to offer. While we do love Red Faction and many other THQ properties, we've got a soft spot for this epic hack and slasher as its colourful, intense and epic fantasy lore with RPG/Metrovania elements all rolled into one awesome package.
Sow with the third game coming out in November, here's some reasons why you should be hyped for the return of the Horsemen.
Playing as Fury
While War and Death got all the glory in the previous games, we're now in the shoes of the lesser known Horseman. Fury has taken a back seat for the last two games but is now coming out in full force and she looks totally bad ass!
Fury is looking extremely dapper with her sleek and fierce style. With hair that dynamically changes during combat and exploration wand armed with an awesome looking whip that acts as a tool for exploration too. While War and Death were bulky, heavy handed characters, Fury looks more agile yet still able to pack a punch!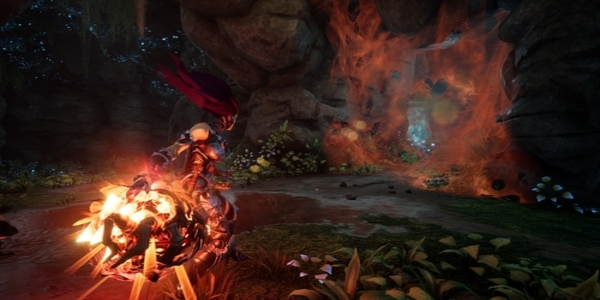 Return to a beautiful, open world
Dark Siders allowed players to explore vastly beautiful worlds that incorporated many different terrains, interesting locations and embraced players with a compelling lore. Death's journey mostly took place on the other worlds, realms of existence that harboured many different species, monsters and wondrous fantasy inspired landmarks. War confronted a post-apocalyptic Earth where he had to battle the forces of evil much in the vein of a Zelda game.
This time we see Fury embark on a quest that takes her from both Earth and the Forge Lands, which have both seen an expansion in scale. Not only do we get to spend more time on Earth again, there's new areas to explore, dungeons to conquer and all with an engrossing level of detail that's immersive and alluring.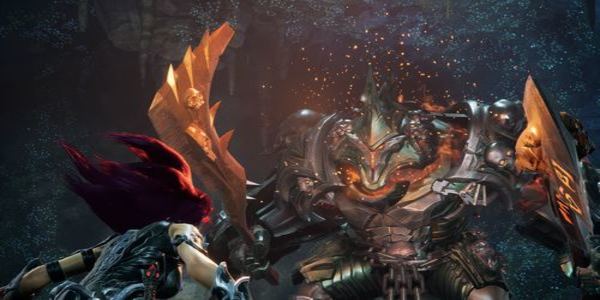 More fluent combat and movement
While Fury is more agile in appearance, her skills in combat are much more devastating than War and Death. The developers have hinted that this entry into the series will present a more challenging experience that's more rewarding and offers refined combat mechanics, incorporating new elements with Fury's wipe. You must harness FURY's magic to unleash her various forms, each of them granting her access to new weapons, moves and traversal abilities.
There's a greater emphasis on fighter bigger enemies in enclosed areas, which raises the tension but environment offer a tactical edge for combat and for players to take advantage too. There's also going to be some awesome boss battles and Fury is going to be battling the incarnations of the Seven Deadly Sins.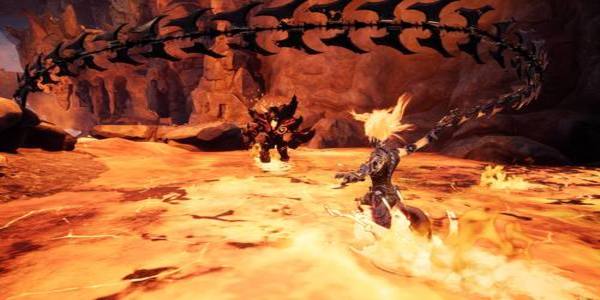 Dungeon crawling at its finest
It's not often we get games like this, with the rare exception of Zelda bringing us epic, open worlds where you have venture into various dungeons. Darksiders did this so well by having War venture through a devastated Earth and battle various guardians in massive, highly crafted locations which took level design elements from Zelda and Castlevania yet had its own unique spin.
Most action adventure games are usually linear experiences with little freedom to explore nor do they have that compelling structure to the narrative. Darksiders always had great pacing and a structure to the world that sucked you in, through dungeon exploration and engaging mission objectives that saw epic boss battles and obtaining great loot and new equipment, which furthered exploration in key areas.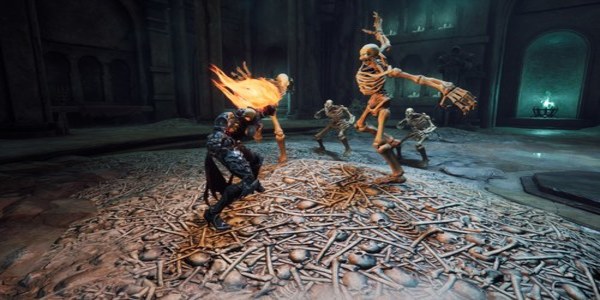 Return of a great series
It's been too long we've waited for the return of Darksiders but a wait that'll be worth. This series has had a great impact on gamers and other developers, showing that Zelda isn't the only game to do action/adventure with dungeon crawling with great results. Darksiders always delivered with simple yet engaging story telling with epic battles and immersive explorations into beautifully crafted worlds.
It's not long now to see Darksiders 3 released and we get to continue the story through the eyes of the awesome looking Fury.
Stay tuned for more news on Darksiders 3 right here at Game-News.