NEWS
E3 predictions from Game News
05 June 2018
It's that time of year again and the most exciting for gamers worldwide! There are only a few days until we found out what big releases are coming out from Sony, Microsoft, Nintendo, Ubiosft, EA and more. While the last few years have been a little disappointing, filled with many broken promises and what feels like a life time since we saw the first trailer for Days Gone, this year seems promising.
As quoted by Christoph Waltz in Inglorious Basterds, "I love rumours, facts can be so misleading" and I'm pretty much the same. Just before the time of E3, there's an abundance of rumours, speculation and "leaks" that grant us an insight of what's to come. Many of these rumours often don't come true but there's also been a few which have turned out to be true. Here's a list of this year's best rumours for E3 2018.
Superman game by Rocksteady?
Now it's been a few years since Rocksteady's last game centring on the DC universe. These are very talented guys and girls who've brought the best Batman games, since forever (not the film or game adaption of the film). I'm keen to see if these guys will deliver on the rumours that have been floating around for the last year or so. Superman is in dire need of a game and with the right people, it could be even better than Batman.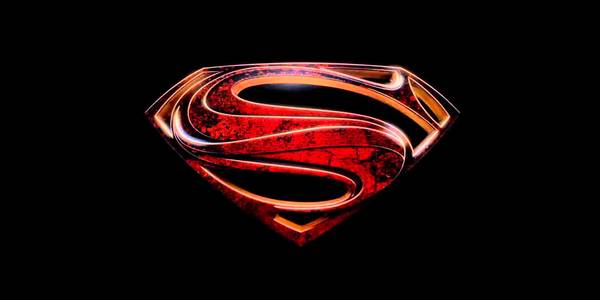 Gears of War Battle Royale and 3 different Gears Games?
Microsoft have to up their game and what better way to do so than to deliver 3 games from their bestselling series. There's been rumours that not one, not two but three Gears games are coming along. One of them Gears of War5, the other being a separate Gears of War battle Royale themed spinoff and the last, no one knows. It could be another remaster or another spinoff. We'll wait and see!
Perfect Dark, Battle Toads and Conker return?
Still running with Microsoft and it could be what they need to win over fans. There have been rumours circulating around the revival of several Xbox classics. These could be remasters but most likely reboots or sequels. But it's clear from the outcry of fans that we want revivals of these classic franchises and we want them now!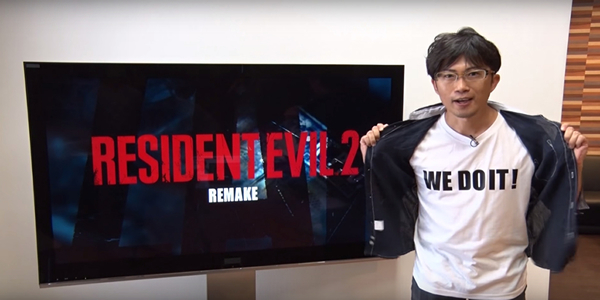 Resident Evil 2 Remake?
Yeah it's been a long time coming, over two years of waiting and now could be the moment. There were rumours of Capcom shoing off Resident Evil 2 last year but that fell through. Now could be the time and Capcom could show us what they've done with Resident Evil 2. Will it be a special improvement as RE's Remake was back in 2002? Will we see the return of over the shoulder or will this be in First Person? Who knows but I'm sure this year we'll see the return of Capcom's successful revival of Resident Evil.
Tenchu or Bloodborne 2?
From software had released a sinter looking teaser trailer late last year with the slogan "Shadows die twice". Many have speculated this could be hinting at a sequel for the brilliant Bloodborne or more interestingly, the reboot of their beloved franchise Tenchu. While I did love Bloodborne, I would be thrilled to see the return of Tenchu with refined mechanics and gameplay, suited for next gen. Plus it would be better than Tenchu Z.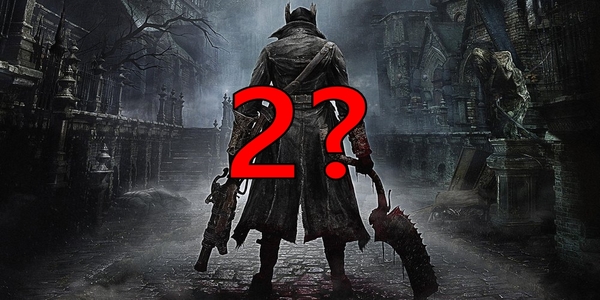 Nintendo 64 classic?
With the craze of re-released retro console in miniature form, there's bound to be more coming. It's clear Nintendo have hit gold and are surely not backing away from the prospect of a mini Nintendo 64 release. It would have the classics such as Mario 64, Golden Eye and Killer Instinct Gold Edition. It would be amazing, just as long as Nintendo release it with better controllers.
New Splinter Cell?
Ubisoft have left us in the dark (ha Splinter Cell pun) for quite some time regarding the franchise since the last game back in 2013. The series needed a new direction or better still more focus as many people weren't happy with Conviction (even though I thought it was good). But there were a few misfires and Blacklist didn't wow gamers or fans. Yet after 5 years in secret, we could be seeing the return of Sam Fisher and even the return of the legendary Michael Ironside, reprising his role as the master of stealth.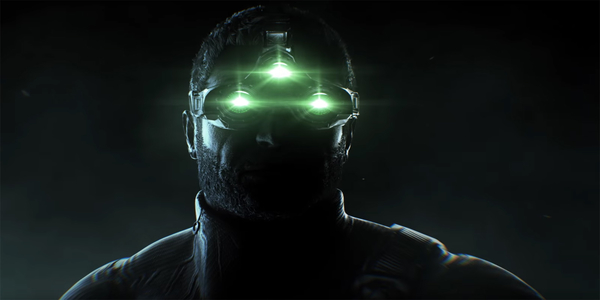 Medieval remaster
This was announced earlier in the year and with the success of the Crash Bandicoot N-sane Trilogy, there's no doubt that Sony won't revive and release the masterful PSone classic onto new generation platforms. Well maybe just the PS4.
Playstation mini?
Like Nintendo, Sony has been eyeing up the mini console market and it's still a few years until the PS5 anyway. The Sony mini could be a reality this year and a great way to capitulate the market of retro gamers who've moved away from gaming. It'd be the perfect present and the PSone had some of the best games in the 90's with Resident Evil, Medieval and Crash Bandicoot (which have all been remastered …).
Fable 4
This is properly the best news to come from the rumours floating around. Fable has had a difficult few years with Microsoft with Legends being cancelled and Lionhead studios being shut down. But now we can finally hope that Fable 4 is being developed for Xbox One after a series of rumours began stating that a new studio had taken charge of the franchise. We can only hope this is true and that Microsoft don't mess this up again!
Well those are the biggest rumours going around for this year's E3 and we can't get hyped enough for it. Only a few more days until it all kicks off and we'll find out what's really happening. Well that or be totally disappointed.